Playing around with the new Z5 and I ran across the HDR feature. Clovispup and I are planning on another trip to Boneyard Beach at sunrise tomorrow, and I'm thinking this might be a great candidate for HDR. I discovered that Lightroom has HDR merging using bracketed images. The Z5 has HDR in camera with the option of saving the individual RAW images. I'm thinking the in camera may be the way to go. Simple, and since I get the individual images, I can merge them in LR if I want. It will also give me feedback in the field as to what is going on. I'll make a test today to see if I get the individual RAW files I want. If not, I'll go for the conventional auto bracketing mode. Most of these sunrise photos require extensive editing, and often the compromises leave me somewhat unhappy with detail in either the shadows or highlights.
The main question I have is that the images will have waves in the frame. I know that in LR I can control the amount of deghosting. Many like to choose settings that intentionally use long exposures in order to give a fog effect to the waves. If I take 5 images over the course of say a second or two, will it give me a similar effect to a 1 to 2 second exposure, assuming I go for no deghosting? I looked at a number of the posts here and saw a picture that included falling water. Of course, it was full daylight and a 1/200 of a second, but the moving water looked like a single 1/200 shot. My assumption is that this photo used a fair amount of deghosting.
I'll try the HDR anyway, but would be nice to know what I'd be likely to get going in. I'll post results when I get them.
Here is a before and after using my old D3400.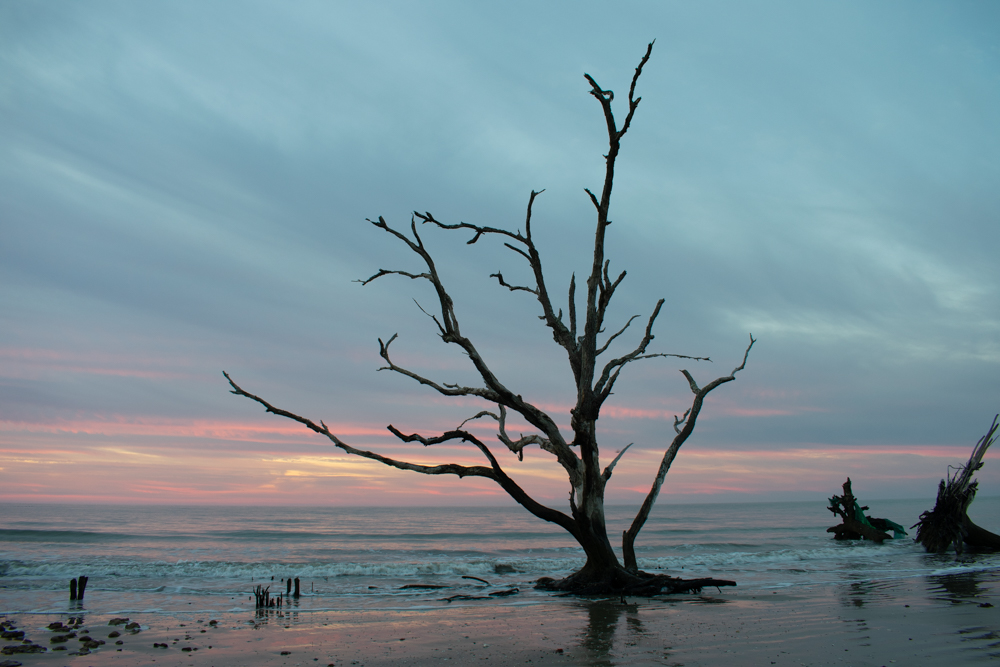 View attachment 371498