Figured it was time I started a Member's Folder, since I'm both a member and a folder.
First up....
This week's photo contest theme was "Wood Grain". There is a LOT of wood around my place, both inside and out. I had trouble deciding between these: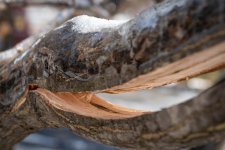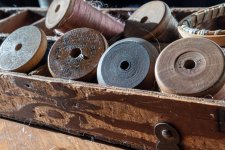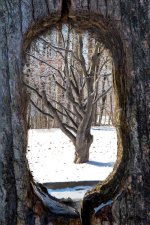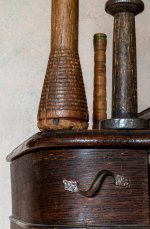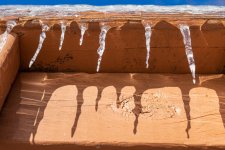 My favorite shot may be the second one, of the antique silk spools. But I ultimately chose to enter the Alligator tree (first pic), just because it makes me laugh every time I look at it (although it's kinda sad to see in real life - that ice storm did some serious damage to that, and several other of our trees).
My wife strongly suggested I enter the antique spools on the antique sewing machine desk (the next to last shot) because she says it shows grain the best. But I'm not thrilled with the composition, and the mottled wall in the back bothers me a bit. So that was a no go.
And I love the tree seen through the old post hole, but PS left some funky artifacts around the inner rim of the hole (it's a 5-shot stack). So that was no good either.
Hey looky that, I finally got a folder underway! I feel like a real member now.
Wheeeee!
Last edited: