When I got the new 200-500 tele to use on my Z5, I was thinking that if I needed more reach, I could just mount it on my D3400 body, and would have an effectively longer lens. I realize that there are advantages of the full frame sensor beyond MP, but both the half and full frame sensor are around 24 MP. I then got to thinking the other day, that I could just put my full frame into DX mode without having to drag out the second body and swap lenses. Sure, I would probably loose some detail compared to FX, or the 24 MP crop frame, but it would be quick and painless.
Now I'm wondering if just leaving the full frame in FX mode and then cropping 50% in post processing would end up with the same resolution.
My suspicion is that using the 24 MP crop body would give me the best resolution to get the extra 50%. Logic says the full frame in DX mode would give the same resolution as leaving it in FX mode and cropping?
Yes, I could go out this morning and take a series of photos and compare. I did do a FX vs DX mode comparison yesterday.
It wasn't terribly scientific. I should use exactly the same subject, image size of the object in the viewfinder and carefully ensure that magnification is identical in post processing. This was more an off the cuff.
I shot a squirrel (no blood was spilled) in FX mode. While I was changing modes, the squirrel skedaddled. Here is the result.
Squirrel, FX mode.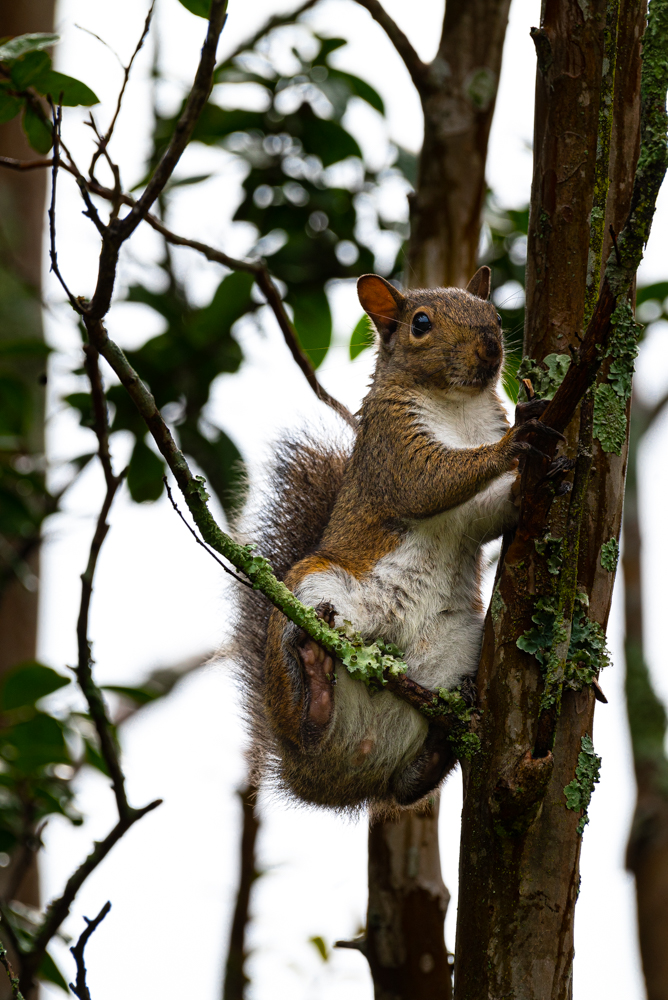 Squirrel, magnified.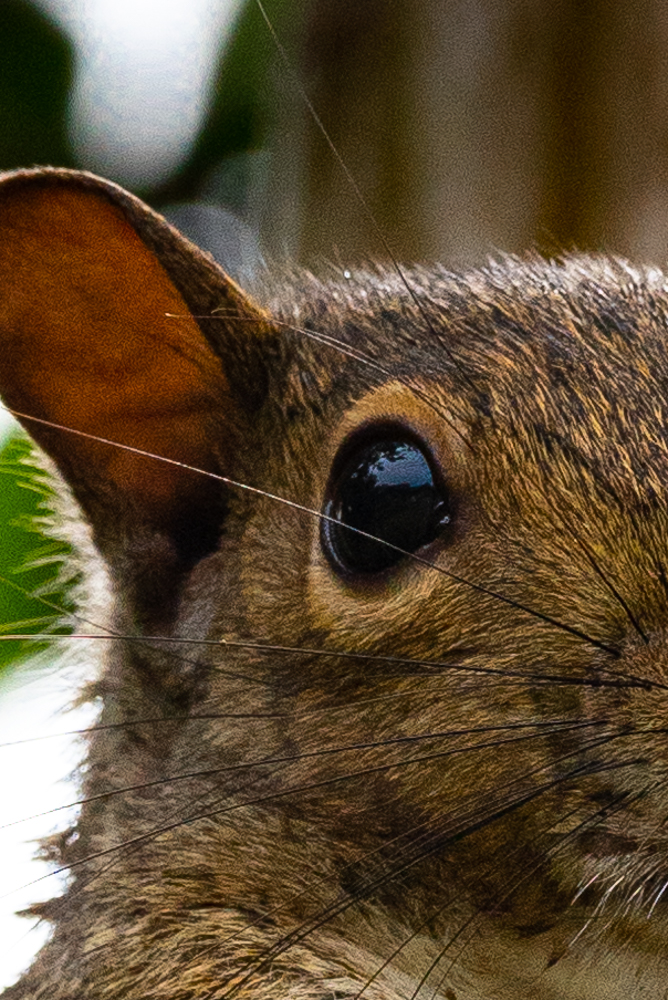 Crepe myrtle, DX mode.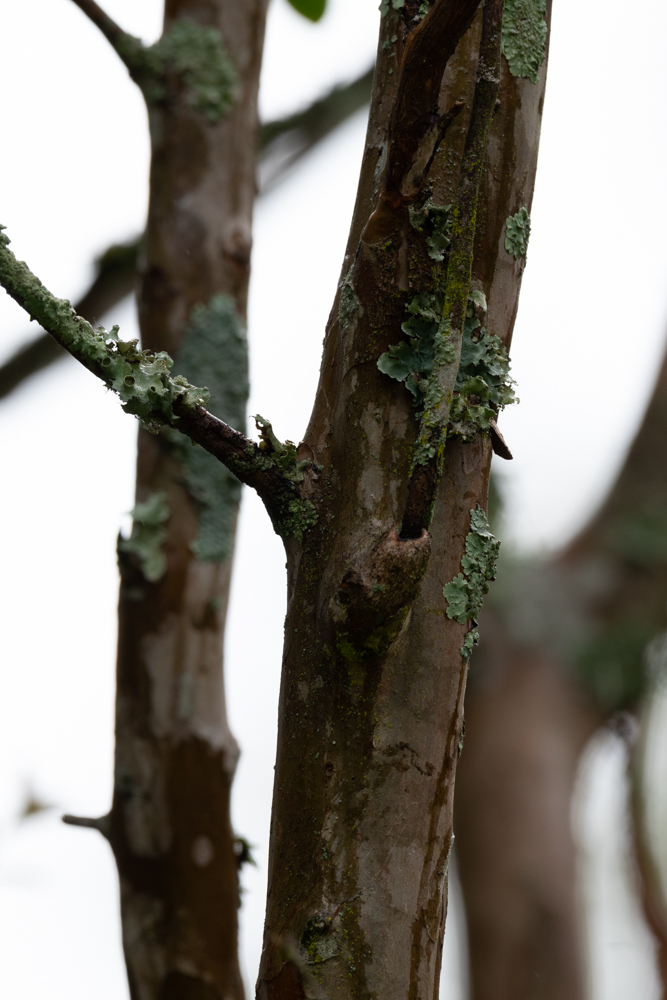 Crepe Myrtle, magnified.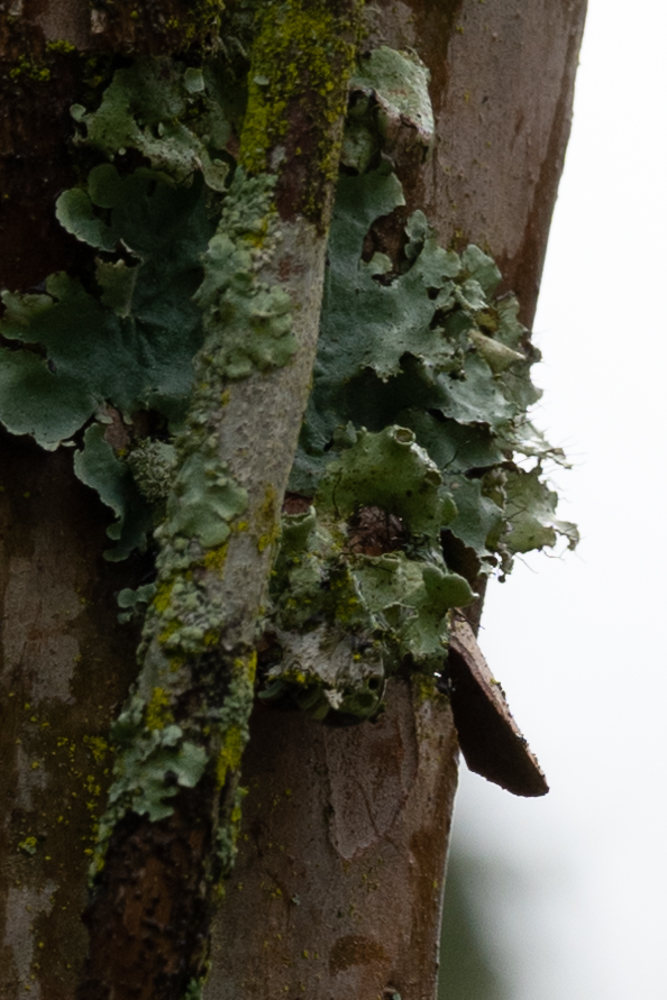 Files in DX mode were less than half the size of FX mode with both in RAW. I was pleased with the resolution of the DX mode, although it definitely isn't as good as the FX. I was able to enlarge the FX to a higher magnification before losing detail, than the DX.
Discuss, and let me know your experience, and opinions.
​