Hello,
It's been a long long while since I have posted anything on here, my apologies. But I kind of lost interest in most of it, especially uploading and curating photos, getting little or no likes and then Covid.
But I am back
Before Covid I was starting to get a few freelance jobs on the boards, not a lot but enough to cover expenses and keep me in kit. After a big fright when I thought both my D800 and D700 had perished, two memory cards failing on the same day in different cameras!! I now also own a D750 and it has rapidly become my do everything camera, even with the kit lens. During lockdown I was furloughed from my day job but ended up starting to help build a photo library for a local news website (my wife runs it). I spent a happy few days taking lots and lots of images around the Lake District and Cumbria. It was fun, hard work but interesting, I saw a lot of bits of local towns that I didn't know.
Tied in to this a couple of regular local events asked me to take some photos as well. So although everything was slowing down I've managed to keep plodding
As we get into 2022 and a change of job I had two or three small freelance jobs around the same time, with a little extra money I bought a drone. Nothing huge or exciting, but good enough. Its a DJI Mini SE, 2.7k video and about 30 minutes per battery, it can be flown almost anywhere and the controls are virtually idiot proof. Its really been an eye opener, a simple change of angle makes everything look so very very different and causes a lot of interest.
The drone did have a couple of drawbacks like no RAW shooting and the video could be a little jittery at full res if you moved a little quick. My only option? Well I bought a better one LOL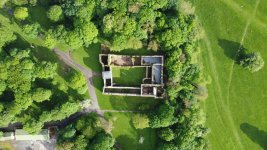 So onto a DJI Mini 3 Pro, 4k video 40Mp RAW stills camera
I have been amazed by the quality that this little drone can produce, it will even put together wide, 180 and 360 images by itself and processing the images into a single file.
SO here we are, the combination of a D750 and a decent quality drone is a very good one, I can now cover areas in a completely different fashion and add something interesting and different to any photo shoot.
Coming up I have a few shoots in a local theatre to help them secure funding to keep going, they are a charity. Also been asked to cover a local gig for a touring band, ear plugs at the ready, its going to be great to get back at it. My mojo is definitely back
Drone Reviews
Mark Regan, The Regsy | Blog (zenfolio.com)